WELCOME TO......
VON MOYER HAUS GERMAN SHEPHERDS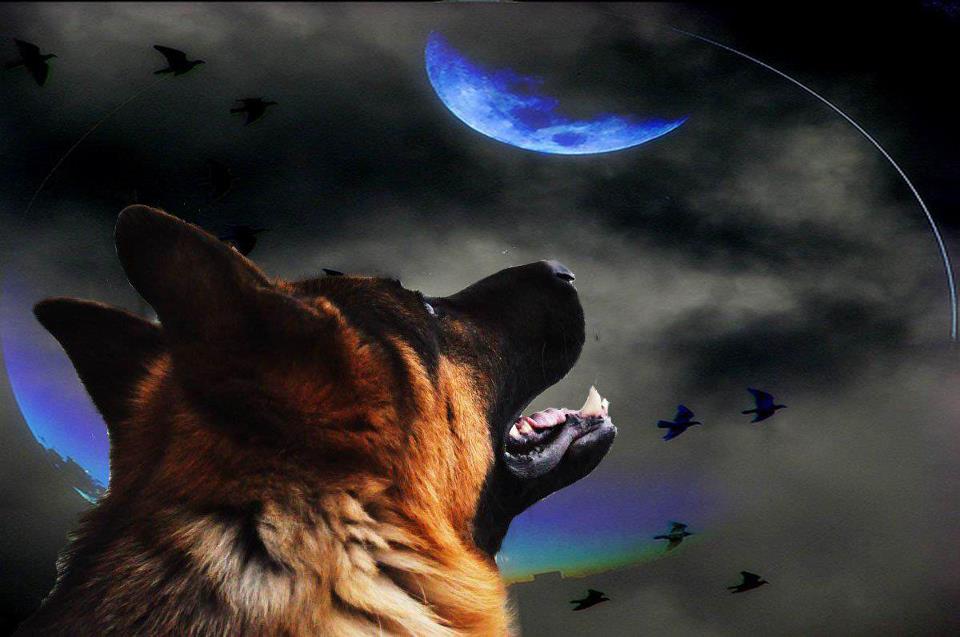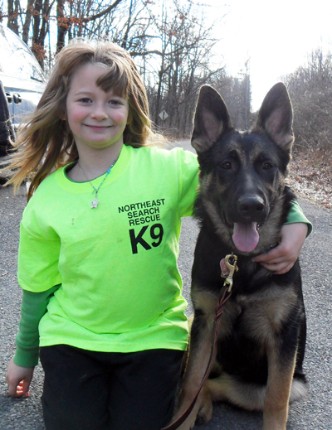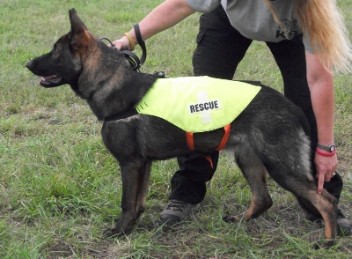 WE ARE NOW PART OF A GREAT SEARCH & RESCUE GROUP (NORTHEAST SEARCH & RESCUE) THAT WE ARE TRAINING WITH. KAYLA AND JADE ARE OUR FIRST 2 TO GO THROUGH THE TRAINING. POSTINGS WILL BE MADE ON THE STATUS OF THE TRAINING.

WE OFFER VARIOUS COLORS IN OUR PUPPIES. BLACK & TAN, BLACK & RED, BLACK,SABLES, BLUE'S & WHITES.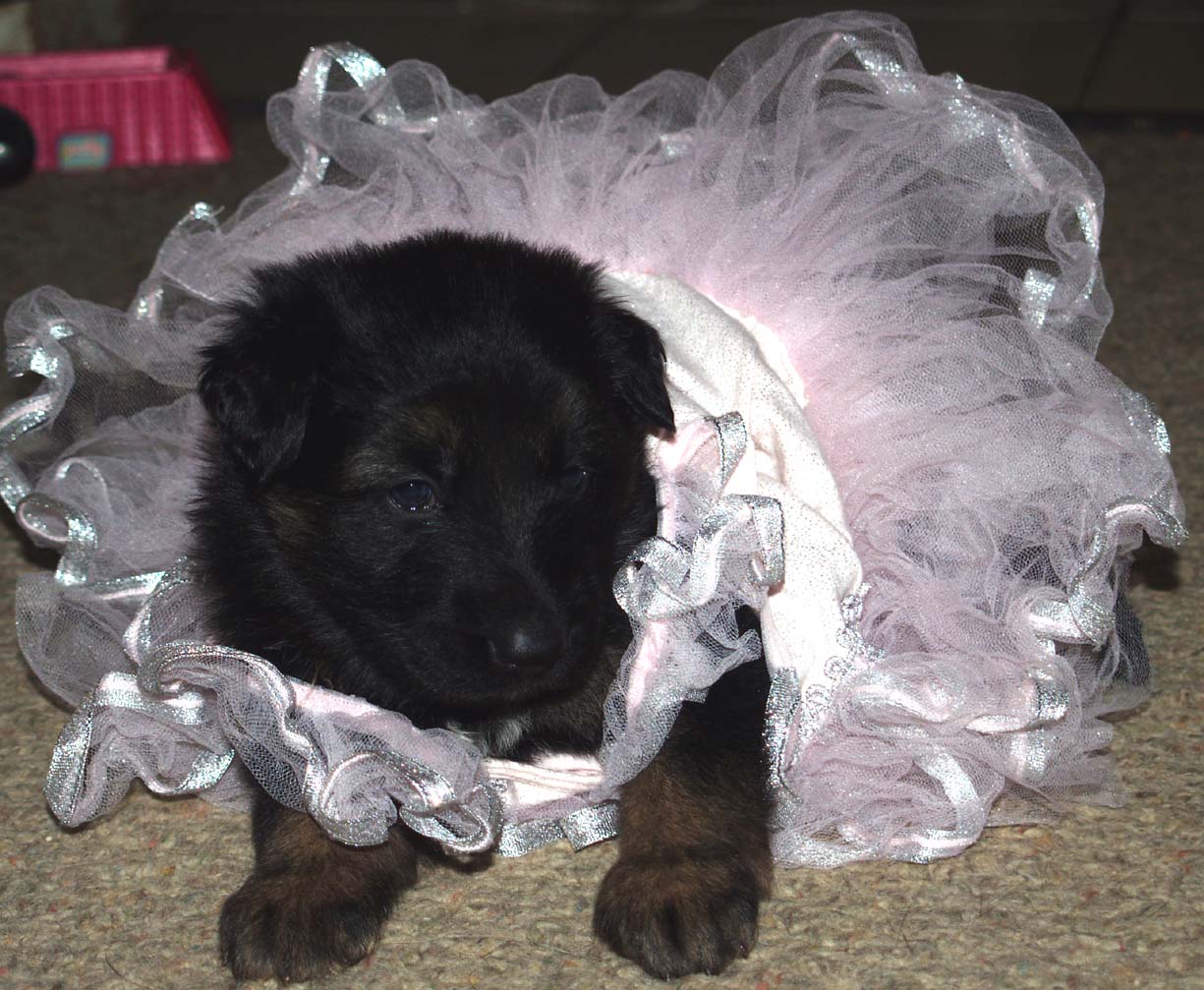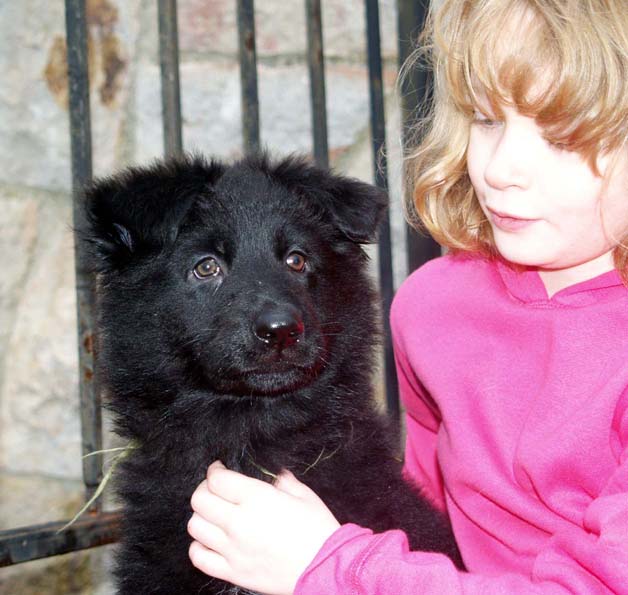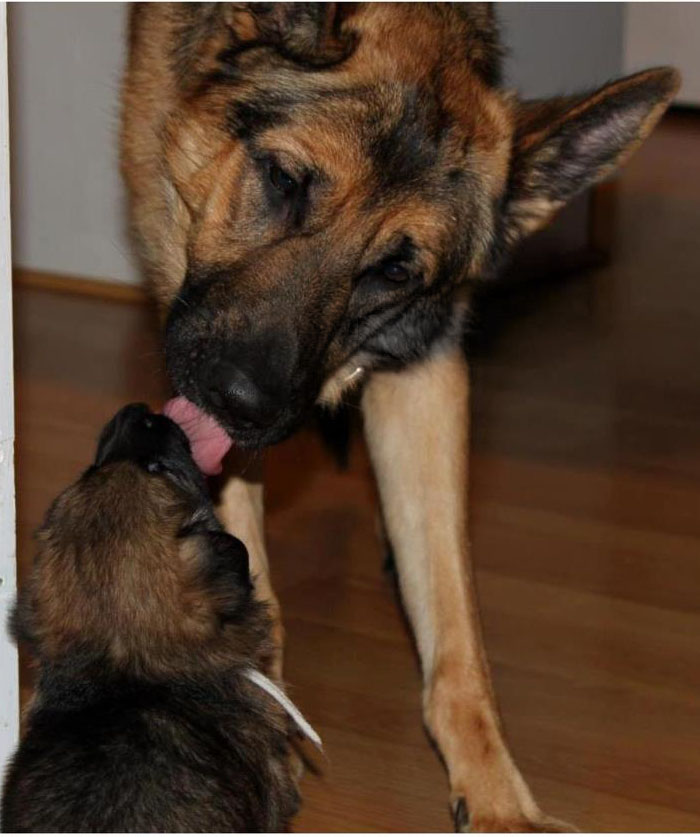 YOU CAN SEE THE TEMPERAMENTS IN OUR PUPPIES FROM THESE PICTURES. BELOW IS OUR CAT BANDIT TAKING A REST WITH UNA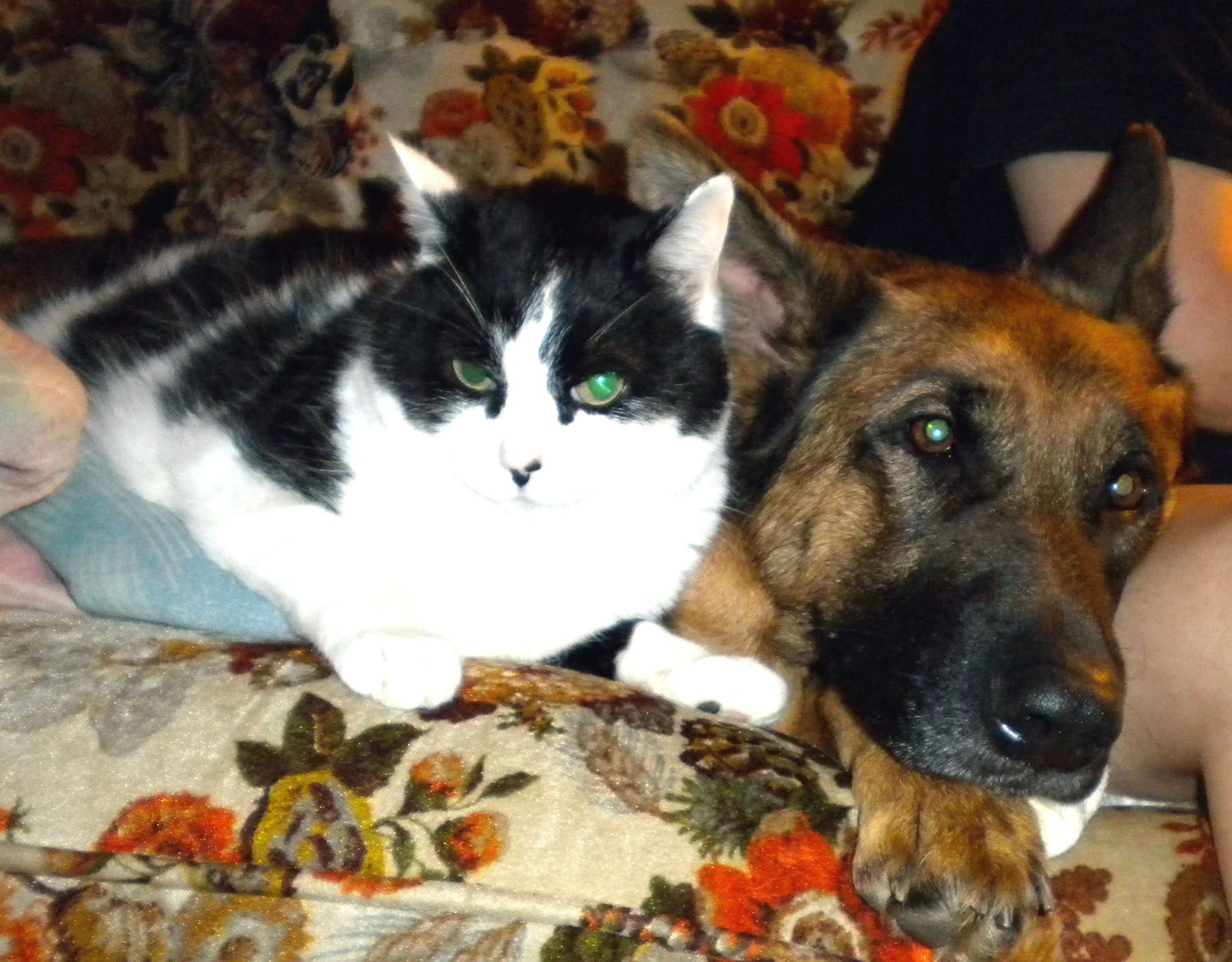 WE OFFER POLICE & MILITARY DISCOUNTS. INQUIRE